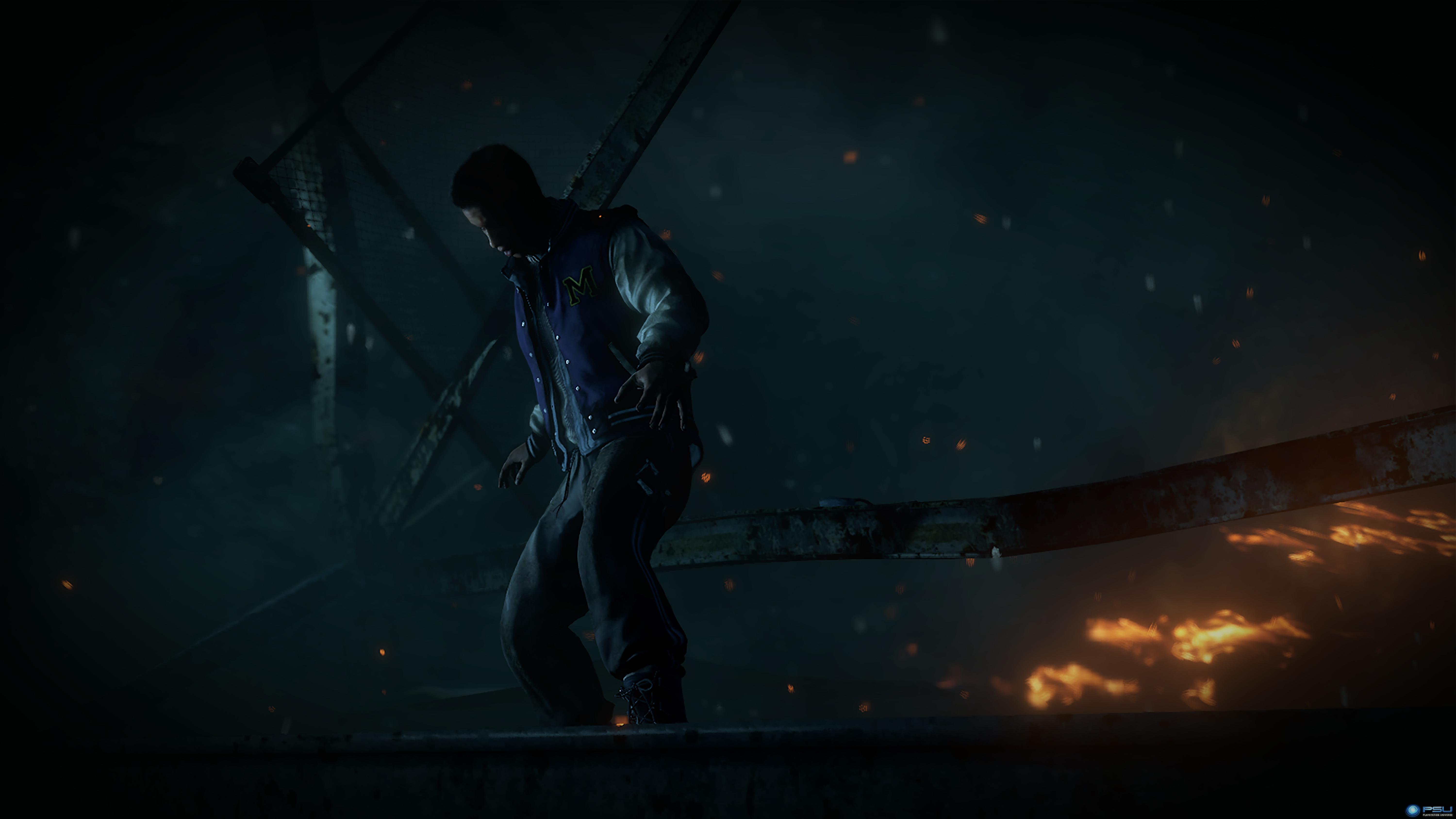 I'm thinking…! Let me think…
Varsity Jacket: Probably the most unique thing about Matt's outfit, he is wearing a blue varsity jacket with the letter 'M'. Fortunately, this was not nearly as hard to locate as I had originally anticipated. Not so fortunate is the price that it's listed at on Amazon. The good thing is you can probably easily find this item on Ebay for a lot less, like this listing that I found.
Under Jacket: Matt seems to be copying Chris' style a little bit and is wearing what appears to be a jean jacket under his varsity jacket as part of the layering to keep warm in the mountains. I'm leaning toward saying that this wouldn't be a crime to not get as a piece for the cosplay, especially when the outer jacket is so costly, though it won't look 100%. But, if you do add this detail, than one like this should be perfectly fine.
Sweater: Under his two jackets, Matt is then wearing a turtleneck grey sweater just like this one here. The good thing is that the price is reduced on this one.
Pants: Matt is actually wearing a pair of grey sweatpants with the number '24' on them. And, of course, these would be the hardest thing to find ever. But instead, you could do something a tad bit different and get regular grey sweatpants like these ones here (pictured below) or even these ones (fortunately they at least have the white stripes on the sides) and find some number patches to simply iron on in the correct spot. Just make sure that you are ironing them on the correct side, which would be on the top right of Matt's pant leg.
Shoes: It's hard to tell details on shoes for the characters in Until Dawn. Fortunately, Matt's are a tad easier than most others to see in the game. It looks like he is wearing black snow shoes like these ones here.
Now all you have to do is act macho as much as possible and you should do a great job as Matt.
Which character do you want to see featured next? Leave a comment below with a suggestion and I will see what magic I can work for you!