Ah, summer break; a time for leisure, recreation, and taking 'er easy… unless you're me.
Hat: It's not that hard to find a Dipper hat, fortunately, which probably speaks to the popularity of the show. This one here has a good price, good reviews and is also labeled as an Adult size. Though it says it's for Adults you can also adjust it down for a child as well, according to the Customer Questions and Answers section.
Vest: There are a few different ways to pull of Dipper's vest. After looking at pictures of Dipper cosplays, my favorite way that some of the people chose to go about it was to use a fleece vest like this one pictured below. I think the reason I like this method is you can unzip it and a lot more of the red undershirt is visible than the other method I'm about to go over. Not to mention, it's lighter. EDIT: The other method I saw was using puffer jacket like the one here which is actually the right type, as Dipper's is confirmed to have stuffing in it in Land Before Swine. The last method I could think of would be to actually have a sport vest which would make sense for summer like this one. Whichever method you use should be fine, however, since there is no detail work to Dipper's jacket from the outside, though he apparently does have inner pockets.
Undershirt: Dipper's undershirt isn't quite bright red but it isn't really orange either. I liked the colors Scarlette and Sun Kissed for this shirt myself if they are that red in real life.
Shorts: I've seen cosplayers where all types of pants for a Dipper cosplay, but it looks to me like he's probably just wearing dark grey shorts. It might make sense for them to be cargo shorts like these ones, since they are on a vacation in a woodsy area.
Socks: Dipper is wearing a pair of white crew socks with one stripe like the white one in this pair. To make socks like these have less stripes, simply roll down the tops of them. I wouldn't worry about it too much though.
Shoes: The shoes that Dipper has on are solid black on top, including any laces with a white sole. They have a large tongue as well, leading me to suspect that they are probably modeled after converse shoes like these Chuck Taylor Basketball ones.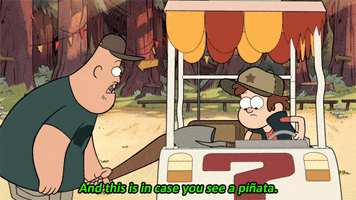 Which character do you want to see featured next? Leave a comment below with a suggestion and I will see what magic I can work for you!